Good service my stuff delivered in safe condition I highly recommended to my all friends
Faisal
Hi, I am Muhammad from India. By using ABC Cargo first time I feel very happy with this service and its collaborative team.
Muhammad
Picked up my parcel from UAE and delivered it safely to India at my door address on time. Excellent service – recommend using again.
Afsal
No reservations at all. ABC Cargo company is simply reliable to send goods to Sharjah from Kerala. 100% recommended
ABC Cargo Whatsapp reviews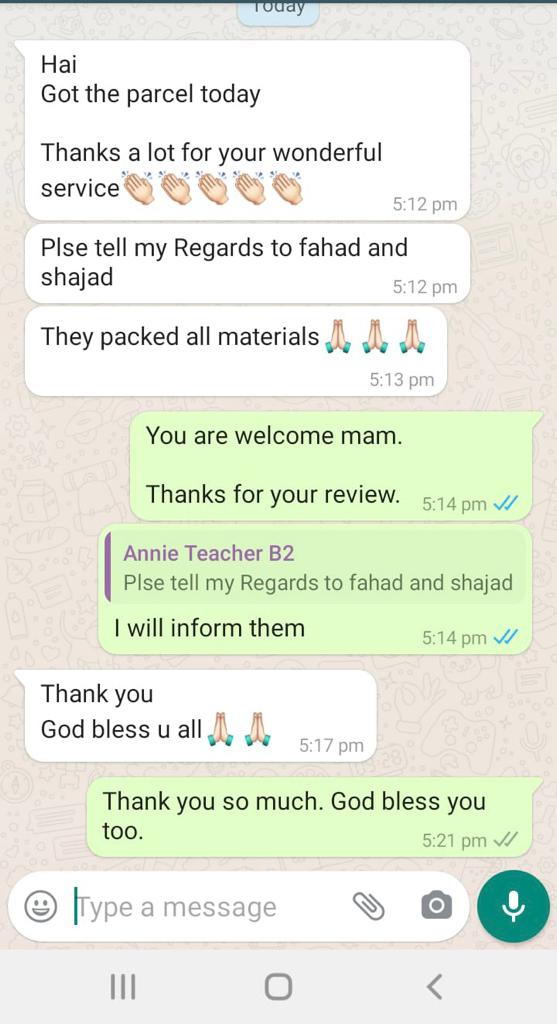 Deepu
Very unprofessional and poor service. I had sent my cargo to India and it's been more than three months my cargo is not delivered. I would not recommend anyone to use their service.
Had a very pleasant experience with ABC. I'm definitely gonna be regular customer of ABC. Good Response from the Customer service also .
Hi all, I sent one cargo on December month from Burdubai branch and a lady named saranya was very rude with me. She don't know proper English and how to talk with the customers. She always say that whatever you want to do, just do that. we will see. Is this the attitude she wants to show to the customers like us who are suffering in getting the cargo from past 7 months? Very worst lady ever seen in my life. ABC Cargo Manager should remove such arrogant ladies first. please dont go with ABC guys.
ABC Management, my cargo (ABDR14818) was booked on 21st December 2020 (its 2020 pls read carefully) .. Today (12-July-21) 201 days Completed !! Total 201 Whole days completed .. !! Still getting excuses !! No sign for delivery !! Superb Guys !! What a company .. what a management .. What a service !!
Sahubar Sathik
Find the more abc Customer reviews