ABC Cargo World cup prediction, competition tightens as the winner's list gets bigger and bigger, and BMW X1 awaits the owner
GCCs number-one cargo service ABC Cargo announced a FIFA world cup contest a month ago, and thousands of people are playing it daily. ABCshootout 2022 offers the biggest prize in GCC prediction contests. The First prize winner will get a BMW X1, a golden ball worth 50 grams of gold, and a golden boot with 25 grams of gold to follow.
Daily Match Winners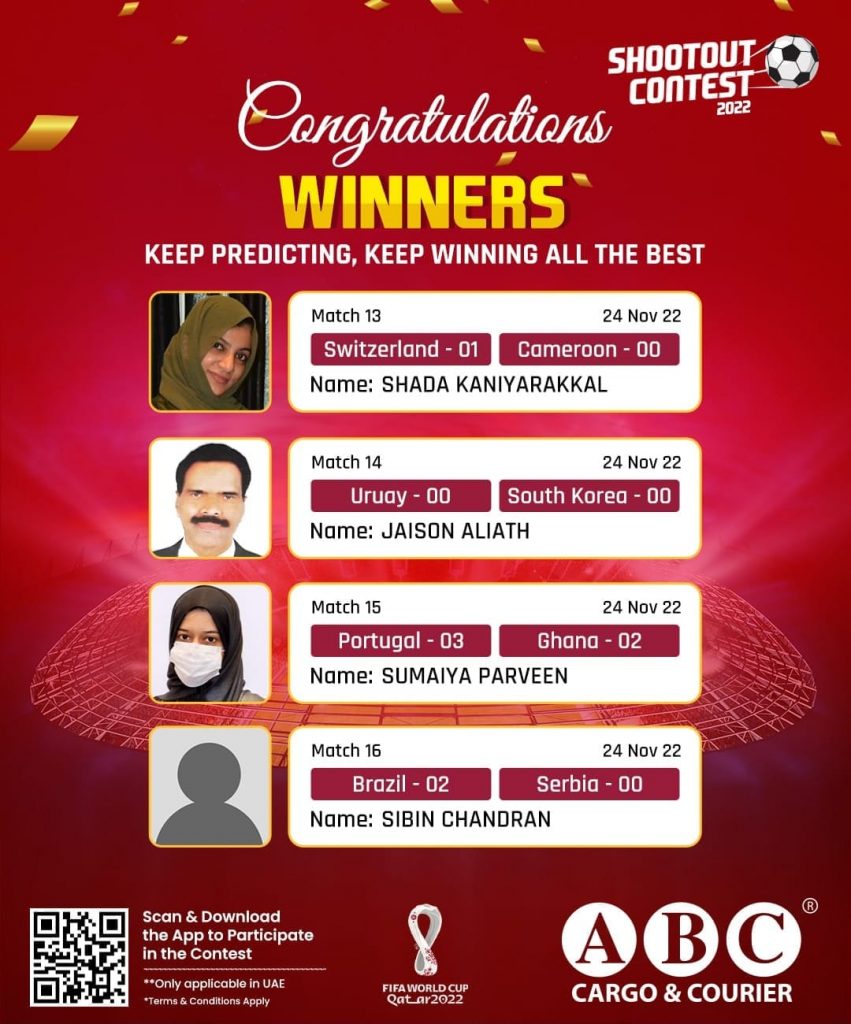 The mega prize contest started last week with the knockout stages. Until then, participants can win a Samsung smartphone for each prediction, which means 48 smartphones for just predicting group stage matches. All the group stage winners are announced and informed; later, they will attend the mega event in Dubai. Mega prize round also allows winning smartphones for each prediction, but the actual jackpot is the first, second, and third prizes.
Only 16 or fewer predictions may win you a BMW X1 for real. Sound insane, right? The contest is all about luck and anticipation. Since eight matches are left, you can easily crack all of them and win the jackpot regardless of late joining. Hurry up and download the MyAbc app and test your luck. All the very best!!!