Choose a Courier Partner ABC Cargo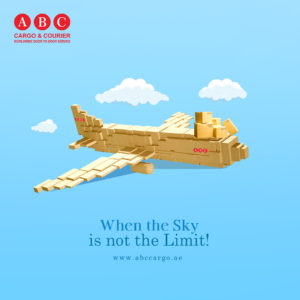 Choosing a reputed courier company such as ABCCargo as your courier partner can make all the difference between a flourishing company and one that is clearly on the wane. Making sure that you have the right courier partner is a crucial decision to make. Instead of making your way to the nearest cargo company, you should take your time and mull over the choices available and what they have on offer. After all, nothing can be more important than securing your business interests, which is why honing onto a dependable courier company like ABC Cargo is extremely vital. Here are some tips that can help you to reach a calculated decision while considering some significant aspects.
Do they have a good domestic network?
ABC Cargo has a vast network that encompasses almost all destination across the UAE. This factor is vital to any business that may not want to be restricted in terms of the destination in question. You may have partners and clients in nooks and corners of the UAE who may need products or documents delivered to them on time, a factor that may not sit well with a company that is of ill repute. Moreover, companies like ABC Cargo have express shipping services, a godsend for corporate houses.


Reputation matters
Reputation is key when it comes to choosing a courier company. In many cases, the reputation of a company precedes it. Take ABC Cargo for instance. The company is renowned for its dependable and reliable services and therefore is the first choice for business houses across the UAE. Moreover, you can check the reputation of your nearest cargo company by scouting for reviews online or just asking around in your circle of friends and business associates. This will give you a clear picture of your ideal courier partner.


Competitive pricing
When you are running a business, you obviously can't just throw your money around, which is why you should be cautious in choosing a courier partner. ABC Cargo gives you value for your money, where the price is absolutely validated by the quality of services they provide. Moreover, if you patronise your nearest cargo company regularly, they may offer you some attractive offers and discounts.