ABC Cargo and Courier is one of the main Dubai to Kerala cargo services in UAE and other GCC covering both local and worldwide services. With our constant endeavors and quality service provided ABC Cargo ranks as the number one cargo service in UAE with branch workplaces having a highly dedicated workforce and a GCC Representation Network.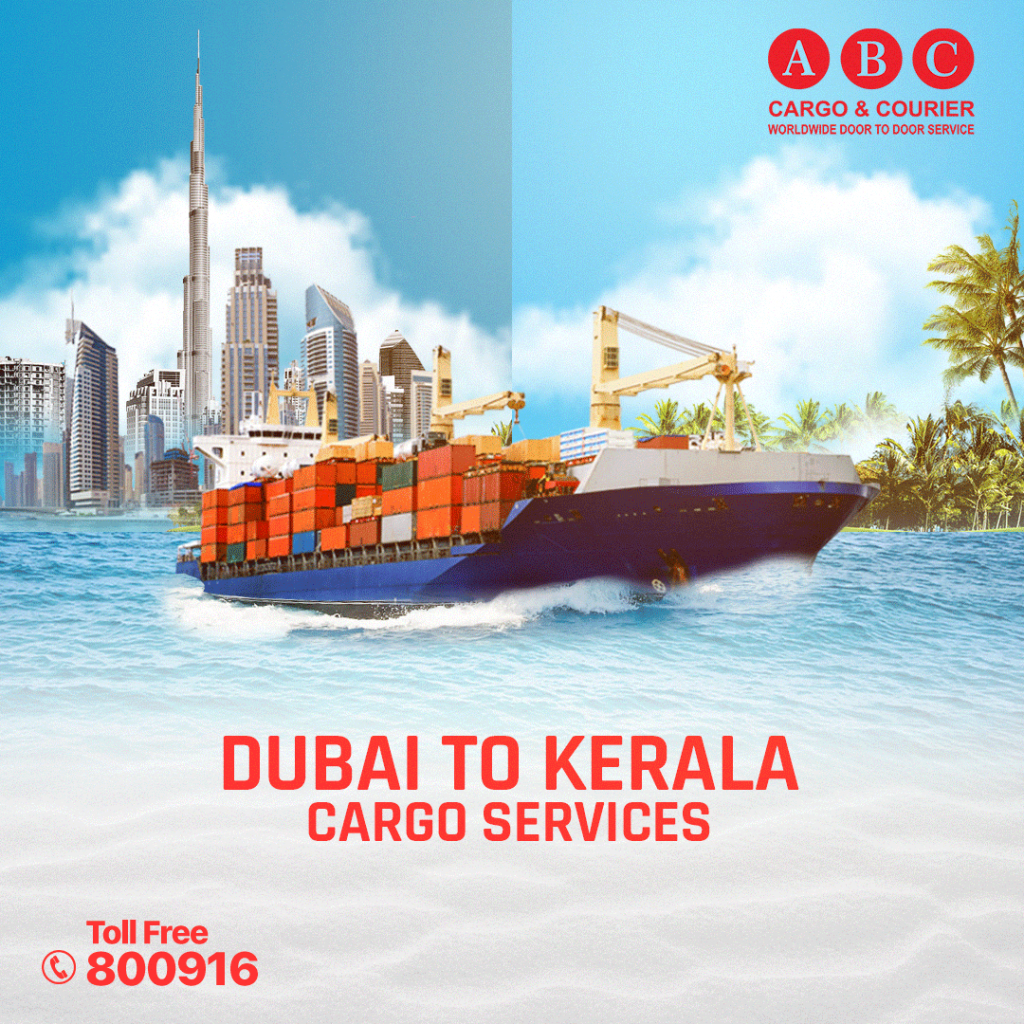 ABC Cargo and Courier handle shipments from any place in UAE to Kerala for delivery all over India. We handle Air Cargo to India documentations and consolidations just as warehousing and packing the cargo. It has an enormous conveyance network covering all the significant areas in India particularly, Kerala where they guarantee an accelerated service inside the timeframe delivering your blessing to your dear ones. Not only Air shipping but also as a specialist in the transportation and cargo industry, we provide tailor-made service solutions for all your trucking and ocean-freight needs as well.
Door to door cargo dubai to india
We are also offering door to door cargo services from Dubai to Kerala movement of products via Air and Sea. We are ensuring the fulfillment of our clients with cost-effective, solid and on-time cargo services. We likewise deal with the whole documentation services, customs clearance, and the insurance needs as and when the need emerges. Further, the loads are constantly observed and tracked by our tracking system until delivery. Customers have the option to track their cargo in detail and services like the complaint portal making our services transparent to our customers. The cost-effective cargo charges from Dubai to Kerala, attract people to seek our services more.
Even when the world is stagnant in the COVID-19 pandemic, we didn't stop doing our duties. We are busy delivering the cargo to their beloveds, keeping a safe distance and maintaining all preventing measures as directed by WHO. The same was the case during flood-hit Kerala. We were active on the ground for our initiative on "Kerala Flood Relief". Materials were collected from those who are willing to provide flood relief at various branches of ABC and sent to the state free of cost.
ABC Cargo loves to initiate entertainment campaigns regarding special events like Christmas, World Cup, etc. to keep our happy customers happier.