ABC Cargo international shipping company
With the advent of technology, the internet and rapid modes of transport, the world has shrunk to the point where distance has become a minor aspect. Every destination is now within reach thanks to the inception of transport technologies that are advanced and sophisticated. Today, with courier companies such as ABC Cargo, reaching out to faraway destinations has become easy and hassle free. Thus, individuals and businesses can ship packages, products and goods to destinations regardless of their distance.
Choose the right courier partner
Cargo shipping to international destinations is a task that is fraught with potential glitches, which is why it is all the more important to choose a courier partner such as ABC Cargo that is well versed with the parlance of international shipping. Your nearest cargo company may not have the expertise or the experience to handle international shipping, which means that your consignment can run into unforeseen troubles. ABC Cargo on the other hand, carries out international shipping as a matter of routine and is therefore well acquainted with the nuances of the same. In the UAE, ABC Cargo has a reputation that is based on sound and dependable services, not to mention an extremely satisfied client base.
Affordable pricing
It often happens that you approach your nearest cargo company in order to find a quote that fits in with your budget. However, did you know that companies such as ABC Cargo offer a realistic pricing structure that is combined with a slew of great services? Yes, ABC Cargo quotes a price that is free of "hidden charges" that often surface when you sign a contract with a company. Discuss the price factor with your friendly nearest cargo company so that everything is upfront and transparent.


Quality with affordability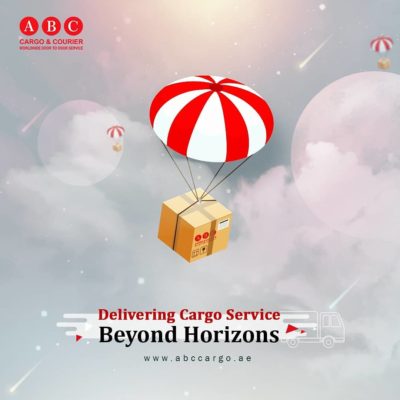 When you look for an international shipping partner, make sure that they combine affordability with services that score well on quality. Take ABC Cargo, for instance. The company combines its realistic pricing structure with services that are not just top-notch but also highly reliable. ABC Cargo makes sure that your consignment is taken care of right from when it leaves your doorstep and arrives at its destination. Moreover, the tracking details that the company provides  makes sure that you know where your package is during the entire course of transit. It is always prudent to hire a company such as ABC Cargo that takes on full responsibility for your package from packaging to final delivery.